Security Officers
Security Officers should contribute to an environment that makes residents and visitors feel safe and welcome. We offer armed and unarmed Security Officers.

Bringing the law enforcement mind set to security!
K17 Security began as an off-duty police security company when we were formed in 2007. In 2012, we added unarmed security officers to the list of services we provide. We believe strongly in a rigorous selection process and ongoing training to produce the best security specialists available. We have brought the same level of professionalism and training used with our off-duty police to our security officers, setting them apart.
Not your average security guard!
K17 Security hires ethical, self-motivated individuals who want to become part of a growing company and a winning team. What sets us apart in the security industry is our continuous goal to deliver the highest quality service to our clients. We have taken a unique approach to building our non-law enforcement team which distinguishes K17 from the competition. Most of our security officers are former military or military reservists and have a strong drive to excel. They often work alongside our law enforcement officers, and several are being actively mentored by our off-duty police officers.
Career Enhancement, Development & Recognition
K17 Security recognizes the value of professional development and personal growth for employees. We create a work environment where people are treated fairly and are highly motivated to succeed. A major part of our commitment to employees involves career development, creating opportunities for promotional advancement to higher positions of responsibility and authority.
We provide employees with:
Mentoring and coaching. This allows our non-police security officers access to our off-duty police for guidance, direction and training.
Internal and external educational and training opportunities.
Career building programs.
Recognition for performance. This is done on a regular basis to keep employees focused on what's important. We celebrate positive performance, keeping employees energized.
This allows our security officers to benefit by:
Enhancing their skills, certifications and capabilities.
Increasing their opportunities for promotion and advancement.
Building upon their knowledge of the security industry.
Gaining confidence on the job.
Networking with partner companies and industry leaders.
Advanced Skills & Training
We believe in hands-on training that continues throughout a career with K17 Security. This investment in appropriate, professionally presented, quality training is a core company belief.
Our security officers receive regular training to include:
New employee orientation
Site specific training rather than a generic training template
Driver training. Conducted by off-duty police instructors
Conflict and dispute resolution
Dealing with disorderly patrons
First aid / CPR & AED training

Our experience has shown that medical emergencies are not uncommon when providing security at large communities. In these occurrences, our security team has provided immediate medical attention during these incidents. Seconds matter when dealing with some medical emergencies and the faster we can begin life saving measures the better.

Identifying suspicious or dangerous situations and/or persons
Legal training (protecting themselves, K17 Security and our clients from liability)

As a law enforcement owned and operated company, our team fully understands the applicable laws relevant to where they are working and the services they provide.

Manners / Professional conduct
Report writing, grammar and writing statements for law enforcement
Use of force and company policies
Specific training to work in a cohesive unit with our off-duty police and other first responders.
Additionally, our unique team are certified Crowd Managers through the State of Maryland's Fire Marshall's office. This training focuses on the information necessary to provide occupant safety wherever people gather.
Unmatched Professionalism!
Our security officers have a stake in our client's success, and are passionate about going above and beyond. They treat their positions with K17 Security as a career rather than a stepping stone on the way to something else. We believe that having our security team managed by current law enforcement also sets us apart from our competitors. We are able to provide a level of knowledge and professionalism to our security officers that improve their skills well beyond a typical security guard.
Avoid Turnover of Security Officers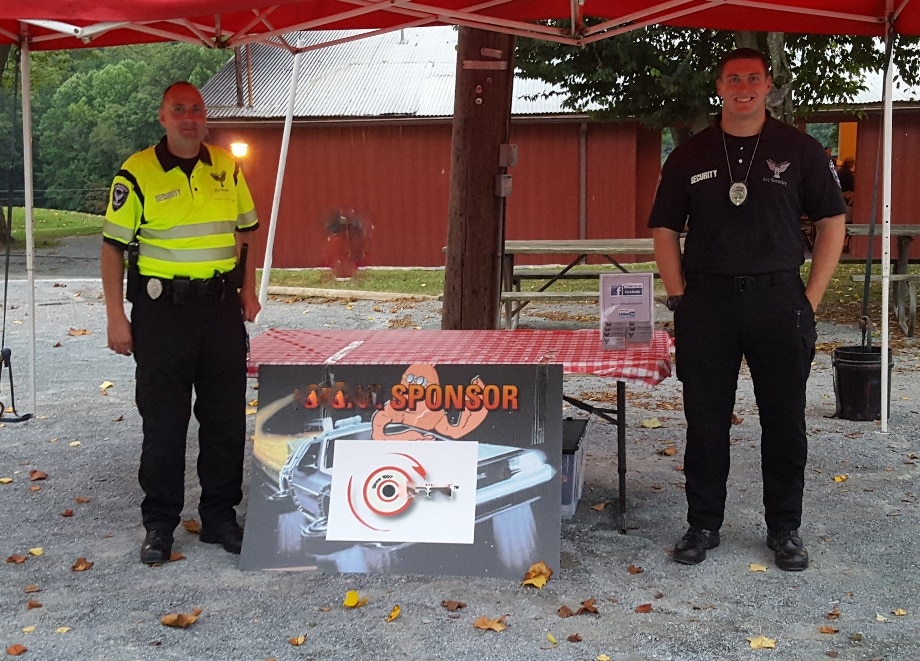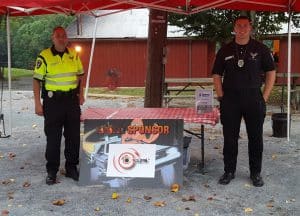 Turnover of security personnel is very common in the security industry. This makes it difficult for security firms to employ talented staff and leads to new security officers regularly needing to become familiarized with client sites. It is also a common excuse why companies do not dedicate more time and energy into effectively training security personnel. We have very little turnover for several reasons. We also always have a line of security officer's hoping to gain employment with our team. We deal with turnover in two circumstances. The first is usually within the first (30) days of employment. We ask a lot from our security officers, and in turn we take very good care of them. If someone does not have the drive and work ethic necessary, this will be detected very early. Second time we deal with turnover which is more frequently, is when a security officer from our team is offered a position with a local, state or federal law enforcement organization. We focus on hiring the best and continue to focus on continued education and training. Many of these security leaders have a life-long dream to become sworn law enforcement. We would never stand in the way of this and are always happy to see them fulfill this dream. And our network of contacts and resources continues to build as K17 alumni expand throughout the law enforcement sector. Both of these sources of turnover have been built into our business model. We continue to hire the best and know our clients will receive the best level of service.