Safety and security affects everyone and should be the highest priority.
K17 Security is passionate about keeping people safe from harm. This is an ever-evolving challenge that requires lessons from the past coupled with the most current techniques. The security sector is overrun with companies focused solely on profit and meeting the demands for low bid security solutions.  In our experience it seems like the same approach that was used 10 years ago is still being used by many security companies today.
We are proud to lead the industry in cutting edge knowledge and techniques. Information sharing, technology and strategies have evolved and we are determined to stay current. Our focus has been and always will be to provide the most helpful and effective security solutions to our clients. We plan to lead the security sector into a future where crime, terrorism and the threat of an active shooter is far less likely than the threat they currently pose today.
What truly sets our team apart, is we really do care. We care about our clients. We care about keeping people safe. We care about our reputations.
Honesty and integrity guide everything we do.
Community Involvement & Charitable Donations
K17 Security believes strongly in giving back to the community. We have local roots and in turn, we support local. Community outreach, love of country and goodwill for others is deeply ingrained into our core values, mindset and company structure. We regularly support and donate our security and consulting services to numerous organizations. By doing business with K17, you allow us to continue supporting these life-changing organizations.
SOME CAUSES WE'VE HELPED SUPPORT:
American Cancer Society – Several times a year, we donate our time and services for the American Cancer Society (Relay for Life & Making Strides against Breast Cancer events). We have been assisting the ACS since 2007 and expand our role year after year.
Autism Speaks – We donate our services annually for the Autism Speaks 5K/1-Mile Walk event. Autism Speaks' efforts fuel innovative research and critical lifelong support and services.
Bubba's Belly Run – We donated our time and services for a local event that supports "A Soldier's Child Birthday Foundation and Friends Never Forget."
Childrens Miracle Network Hospitals – In 2014 K17 Security began making monetary donations to the Children's Miracle Network Hospitals and we continue to strive to become more involved in the future.
Operation Second Chance – We support Operation Second Chance, Inc. which assists wounded servicemen and women recovering at Walter Reed National Military Medical Center (Bethesda, MD) as they transition back to duty or civilian life.
Patty Pollatos FUND – K17 Security was s one of the sponsors for a 2017 concert and a 2017 raffle to support the Patty Pollatos Fund. The Patty Pollatos Fund, Inc. is a 501-c-3 and was established in memory of Patty Pollatos who died of cancer on September 18, 1992. Mission is to raise money for needy cancer victims, Alzheimer's, Heartly House, Red Cross, Scholarship money for our youth and other worthy charities in the Frederick and surrounding areas.
 Platoon 22 – We donate security services to Platoon 22 which was formerly 22 Needs A Face. Platoon 22 is a local non-profit focused on supporting veterans suffering from post-traumatic stress.
The Special Olympics – We have donated time and services to support the Special Olympics.
Wounded Warrior Project – We provide annual monetary donations to the Wounded Warrior Project and Concerns of Police Survivors (C.O.P.S.).
We support local companies and charities and are regularly looking for additional opportunities to get involved.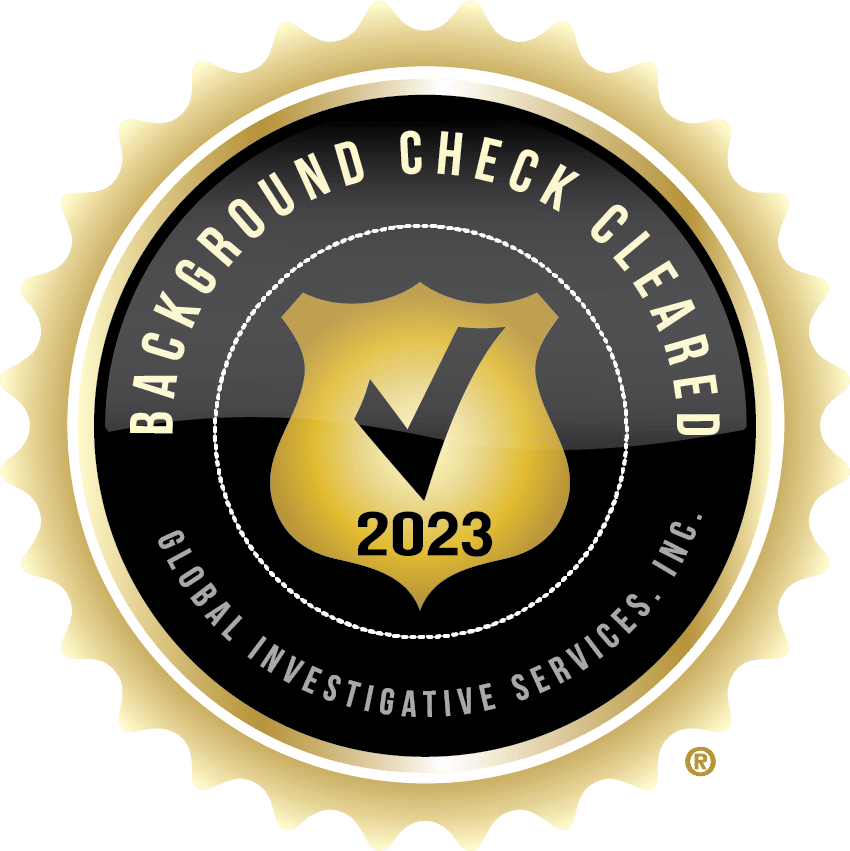 TEAM MEMBERS ARE BACKGROUND CHECKED EVERY MONTH